How Will You Spend Your Valentine's Day in Fresno?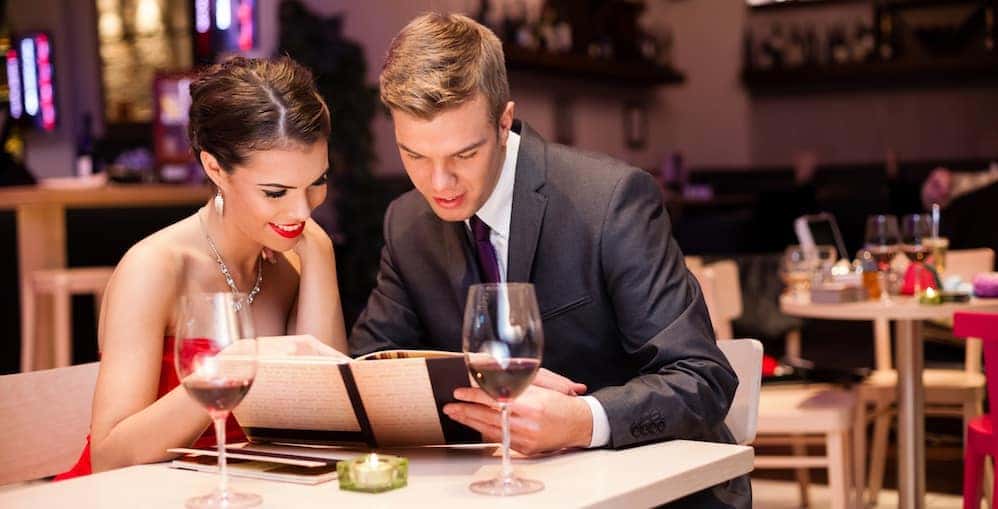 Your Valentine's Day Fresno experience is the perfect time for couples of all ages to enjoy a romantic day or night on the town. Some of our favorites at Fresno Acura include:
Walking Through Shinzen Japanese Gardens
Trying The Tasting Room
Booking a Table at Oggi Cosi Si Manga
Taking in a Show at Roger Rocka's Dinner Theatre
Delight Your Partner with These Romantic Things to Do in Fresno
Walk Through Shinzen Japanese Gardens: Built by the local Japanese-American community, the Shinzen Garden has become a top spot for romantic couples looking to stroll through its scenery. Valentine's Day is perfect since the blossoms of the Ume tree start to bloom in late January and early February, making for picture-perfect walks with your partner. Just a few of the garden's features include the Mon Gate and Entry, Double Moon Bridge, Clark Bonsai Collection, and large koi pond.
Try The Tasting Room: Recently named Fresno's most romantic date spot, The Tasting Room is always going to be a favorite for Valentine's Day. It's a nice, intimate little spot with a fantastic wine list – the perfect place for a more relaxed Valentine's dinner.
Book a Table at Oggi Cosi Si Manga: Think Valentine's Day should include fine dining? So do the people at Oggi Cosi Si Manga. The Italian menu includes delicious gnocchi in a gorgonzola-rosé sauce, plus several chicken and shrimp dishes, but it's the intimate atmosphere of fireplace and twinkling lights that sets it apart.
Take in a Show at Roger Rocka's Dinner Theatre: Valentine's Day doesn't always have to be about chocolates, flowers, and gazing wistfully into each other's eyes. If you're the sort of couple who prefers their night with some entertainment on the side, there's nowhere better than Roger Rocka's Dinner Theatre. They've put on more than 180 productions since opening in 1978, and their food is as good as their entertainment.