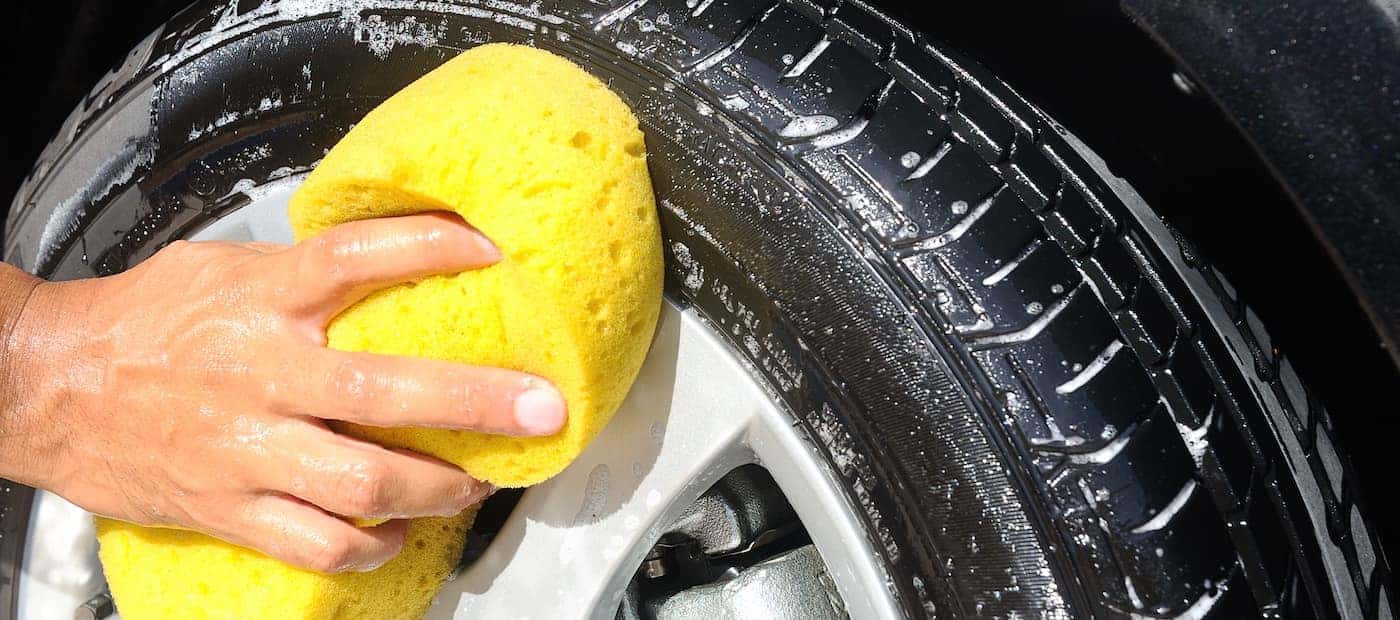 You might think you already know how to wash a car, but there's a big difference between your basic wash and doing it as well as you can. Providing servicing tips and tricks is something we're always happy to do, and that extends to keeping your new Acura vehicle looking as well as running in prime condition.
With that in mind, read on to find out:
How to Wash a Car
How Often to Wash a Car
How to Wash a Car
Next time you need to wash your car, make sure you follow these easy steps for a rinse and wash:
Use vehicle-appropriate soap and water with a car washing mitt or a sponge to clean the entire body. Start from the top and work your way down, saving the wheel wells and tires for later.
Use an ammonia-free solution on your windows, making sure to dry them to avoid streaking.
Use a low-strength, acid-free pH-balanced aluminum wheel cleaner to take care of the wheels and tires. Wheel wells are often the dirtiest areas of a car, so make sure you spend plenty of time bringing them back to like-new condition.
Even if you're not trying to get rid of scratches, you can use a dual-action polisher to provide a sleeker look. Adding a layer of wax is also important if you want to prevent damage from road salt, UV rays, and more. You can also arrange accelerated service for complete protection.
How Often to Wash a Car
Knowing how to wash a car is one thing, but you shouldn't do it too often or too rarely. If you mostly use it for commuting, you probably only need to wash your car every two weeks and reapply wax every six months. If you often head off-road or deal with road salt, try washing right after those activities.
Get All the Cleaning Tips and Tricks You Need by Visiting Our Showroom
The service team here at Fresno Acura can help whether you're seeking servicing specials or want to learn how to reset your check engine light. For any further advice or assistance, feel free to schedule servicing today.