Some of Our Favorite Restaurants in Fresno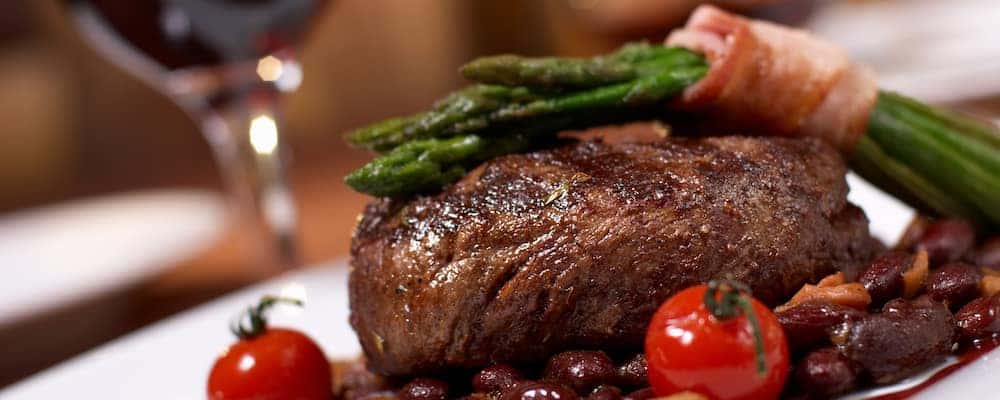 If you need someplace new to stop and grab a meal on your next Central California day trip or somewhere to dine on Valentine's Day, check out our list of where to eat in Fresno. You might just find that flavor you've been missing all your life.
Fleming's Prime Steakhouse and Wine Bar
Beloved by Visalia area meat lovers for their prime cuts, delicate seasonings, and superior service, it's hard to find anything bad on the menu at Flemings. Carnivores recommend the monthly steak and lobster specials while Vegetarians raved about the wedge salad and brussels sprouts. Pack your family or friends into your Acura MDX or RDX, and visit this spot for a special night out.
Location: 639 E Shaw Ave, Suite 149, Fresno, CA
Pismo's Coastal Grill
If you're a lover of seafood, then Pismo's is for you. They specialize in fresh options from local sources and large portions that will leave you feeling happy and satisfied. Locals recommend the clam chowder and, if it's in season, the Mahi Mahi as well.
Location: 7937 N Blackstone Ave, Fresno, CA
Yosemite Ranch
If barbecue is your thing, then you cannot go wrong with Yosemite Ranch in Fresno. They offer a variety of perfectly prepares options such as ribs, steak, and prime rib, as well as calamari and chicken for those with lighter appetites. Don't forget to try the Apple Blue Salad if you want something fresh, flavorful, and meat free.
Location: 1520 E Champlain Dr., Fresno
Parma
No trip to the Hanford area would be complete without a trip to one of Fresno's best Italian restaurants, Parma. Parma specializes in fresh takes on Italian classics like gnocchi and ravioli made on site – never from pre-packaged ingredients. There are plenty of vegetarian-friendly options on the menu as well, making this a great place for everyone in your party.
Location: 6729 Palm Ave., Fresno, CA
House of Ju Ju
If you need to stop for a burger on your way out of the area, skip the fast food and head for Clovis and the House of Ju Ju. They specialize in grilled real meat burgers cooked to perfection and potato fingerlings that are crisp, never greasy.
Location: 453 Pollasky Ave, Dewitt Building, Old Town Clovis, Clovis, CA
Explore Fresno
There can never be enough places to eat. That's why we've also compiled the best restaurants in Downtown Visalia. So, once you've finished your meal and test drive, check out our other city pages to learn about other Selma area attractions, including the Fresno Art Museum and get out and start enjoying the city today!
More Local Tips from Fresno Acura
Looking for a tasty place to grab a bite after a long day of touring local art museums in your new Acura? Why not visit one of these Clovis Chinese restaurants and enjoy something spicy and wonderful tonight? Read More Community Tips Four Seasons Chinese Restaurant A top pick for Madera area diners, Four Seasons…

If you need someplace new to stop and grab a meal on your next Central California day trip or somewhere to dine on Valentine's Day, check out our list of where to eat in Fresno. You might just find that flavor you've been missing all your life. About Our Dealership Get in Touch Fleming's Prime Steakhouse…

The Holidays are coming and with them, loads of festive events in and around the Madera area to share with friends and family. If you're in search of the perfect way to show off your new Acura and spread a little holiday cheer, check out these central California holiday activities near Fresno for inspiration. Ugly Sweater…