Is It Better to Buy or Lease?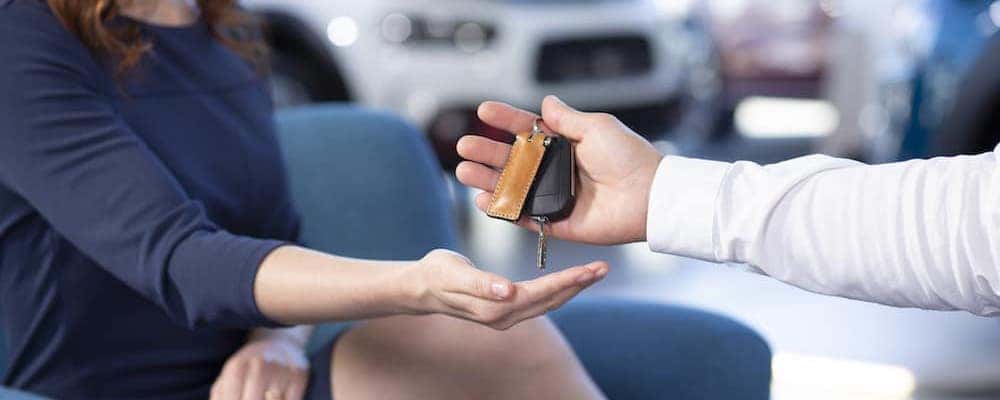 While there are benefits to leasing an Acura and benefits to financing an Acura, no one route is better than the other. Ultimately, choosing whether you're going to lease or purchase an Acura depends on your needs and how much you're looking to spend. Let's explore some of the pros of financing and some of the pros of leasing, so you can figure out which will be best for you near Clovis to help you get into a new Acura RDX or Acura MDX. And, don't forget to check out our inventory of new vehicles.
Benefits of Buying
No Mileage Restrictions: You may want co consider buying if you're driving your car outside of the Visalia area. You're free to drive as much as you want without mileage limits you'll get on a leased vehicle.
Total Ownership: Once you buy a vehicle, it's yours completely. Do with the vehicle what you please — you have zero restrictions on how it's modified or used (within the laws, of course).
Customization: Buying a vehicle allows you to make cosmetic and mechanical changes as you see fit. Create the car of your dreams without restriction, if you're into modding or decorating your vehicle.
Ability to Sell: You can opt to sell your vehicle at any point, as you'e not locked into a lease agreement.
Financing Options: If you have a great credit score, financing is likely the more straightforward option. You can also refinance your loan to lower you interest rate and monthly payments.
Less Cost Over Time: Though it's more expensive to buy a car outright, it's less of a burden in terms of cost over time as you work towards paying off your loan. The vehicle becomes less expensive to own the longer you have it.
Benefits of Leasing
Lower Payments: When you lease a vehicle, your monthly payments and down payment will both be cheaper.
Less Sales Tax: Leasing a vehicle drastically lowers the sales tax you pay.
Trade-Ins: After your lease agreement is over, it's easy to get your next leased vehicle or trade up to a new model year. Just pay any remaining fees at Fresno Acura, and drive away in your next Acura model of choice.
Great Coverage: Obtaining warranty coverage and scheduling maintenance is a breeze when leasing. Any issue that pops up under your warranty, as long as you don't go over the mileage limit, is covered.
Options: You'll have tons of options and be able to find the perfect model and features for you, and you can have an easy time staying up-to-date on the latest models.
Higher Approval Rate: If your credit isn't great or you're looking for an opportunity to build it, you'll have an easier time getting approved for a lease.
Explore Acura Leasing and Financing Options at Fresno Acura
Explore all of our Acura lease and finance options, and head over to Fresno Acura near Madera to find your next vehicle. If you have questions about leasing or financing or gap insurance, feel free to contact us today! Our experts in Acura Financial Services are happy to help you navigate your loan or lease options. Remember, whether you choose to lease or finance your Acura, remember the decision is based entirely on your personal needs and financial situation.