The Best Restaurants in Downtown Visalia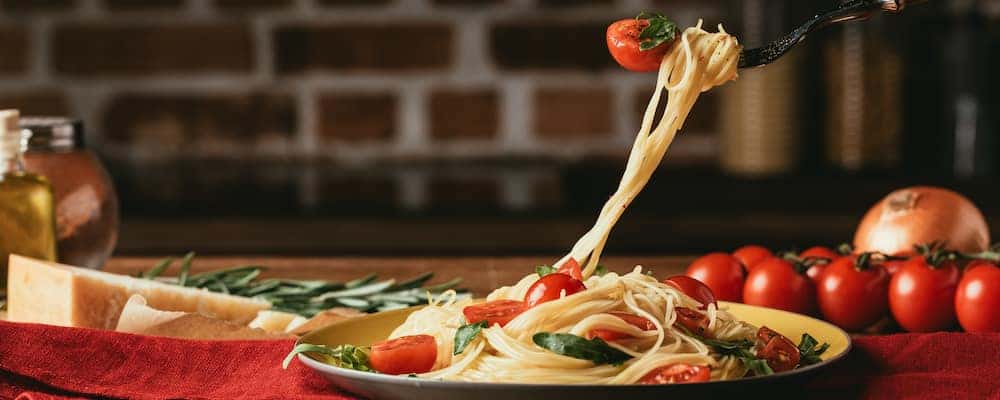 When you're exploring the outdoors in Clovis or taking a trip through Central California, you're bound to work up a serious appetite. If you're looking for something fresh and new, plan a pit stop in Visalia. Why? Downtown Visalia restaurants have gained tons of fans for their inventive menus and fantastic flavors. So whether you've got a craving for chicken piccata or breakfast burritos, check out our must-visit locations in the downtown area.
The Butcher & Baker Cafe
The Butcher & Baker Cafe is known throughout the Visalia area for its top-notch brunch fare, but there's plenty to explore on the menu even if you're not an early riser! If you're fueling up for a great day, grab a bacon breakfast sandwich with cheddar or try the chilaquiles with green chilies to wake you up. Bakery-fresh options like blueberry muffins and ham & cheese croissants are great for those on the go. And if you're swinging by for lunch, you'll be blown away by the bold flavors of the green curry mussels or fresh brisket sandwich with spiced aioli.
Jack & Charlie's
If you're interested in upscale dining without the stuffy feel, you'll love the inviting atmosphere of Jack & Charlie's – a local favorite that specializes in California cuisine. This restaurant prides itself on high-quality ingredients with a farm-to-table philosophy, so the menu is ever-changing. But with dishes like rosemary-grilled rabbit and roasted beet salad with hazelnuts appearing on past menus, you can expect impressive flavors and unexpected twists when you dine at this Visalia institution. Don't miss out on the artisan drink menu with options like strawberry basil cocktails and local wines.
Little Italy Italian Restaurant
Sometimes there's nothing like the classics to make you feel at home, and Little Italy Italian Restaurant serves traditional Italian fare that transports you to Tuscany. Start with freshly baked bread and fresh olive oil and peruse the extensive wine menu for something new. Traditional appetizers like the calamari and bruschetta start your meal off right, and delectable entrees like manicotti and chicken marsala are prepared to perfection. Leave some room for the cinnamon-dusted tiramisu!
Plan Your Visit to Visalia
You know the best places to visit when you want great downtown Visalia restaurants, but what about the Fresno area? Read our guide to Fresno restaurants — courtesy of Fresno Acura. We're located in Fresno and happy serve the Clovis, Madera, and Visalia areas, so stop by at any time!